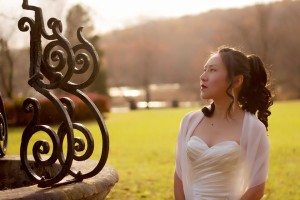 Qian Ye, musician and artist, was born in Zhejiang province, China and grew up in Shanghai. After finishing her music bachelor degree in Shanghai Conservatory, she moved to Russia to pursue her master degree, receiving her Masters of Music in Opera Performance, Concert Performance and an Artist Diploma (Master degree) from N. Novgorod Glinka State Conservatory in Russia. In 2013, she also received her Bachelors in Communications. In 2015, was awarded a masters degree in Master of Science in the Organizational Leadership, in Nyack College, NY, USA.
"Since she was very young Qian has worked as an artist. In 1995, she won the third price in the "ZheJiang City Young Artist Competition" in China.
In 2009, her art career of oil paintings began to grow and become more influential.
In April of 2016, "360 Degrees Qian Ye art exhibition" was hosted in Nyack NY.
In September of 2016, Ms Ye was invited to paint a 16×7 feet mural live in the 2016 Global Mural Conference.
In Sept 29 of 2016, she was interviewed on ABC News.
2017, her paintings were presented in art exhibition in NYC.
Ms Ye's art is published in an international art magazine "Along" in fall season of 2017. "
Qian performed the roles of the Countess in Le Nozze di Figaro with Opera Theater of Kremlin Palace in Russia, Marguerite in Faust with N. Novgorod Glinka Conservatory Opera Hall in Russia, Second Lady in Magic Flute, Mimi in La Boheme with Nyack College Opera Workshop in New York and performed Angelica in Suor Angelica with Nyack College Opera Workshop. Other repertoire includes, Cho Cho San in Madama Butterfly, Nedda in I Pagliacci, Lui in Turandot, Michaela in Carmen,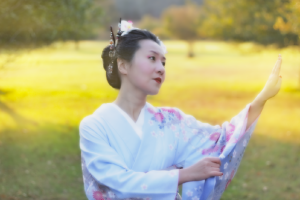 In 2012, Ms. Ye was selected to perform on an opera concert tour in Belgium and The Netherlands. She had the pleasure of perform with Opera Conductor and Director Dirk Baert. Qian also performed in an opera concert series that took her to New Jersey, New York, Florida and China.
Since she was very young Qian has worked as an artist. In 1995, she won the third price in the "ZheJiang City Young Artist Competition" in China. In 2009, her art career of oil paintings began to grow and become more influential. In April 2016, "360 Degrees Qian Ye art exhibition" will be hosted in Nyack NY.. In September of 2016, Ms Ye is invited to paint in the 2016 Global Mural Conference. She has committed her heart and life into the art and music, "Live for art, live for love."
"Time changes but heart, passion, love and peace remain."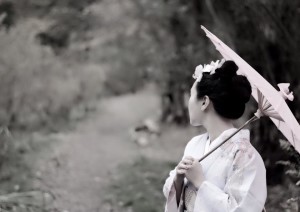 Languages:
Fluent in Chinese. 3 Dialects
Fluent in Russian
Fluent in English
Opera performance:
April 2015, Sour Angelica, Sour Angelica in Italian, NY
2014, released operatic album "Journey of dreams" in Manhattan NYC
2013, "Journey of dreams" operatic recitals in China and USA
September 27- October 9 2012 Recitals with Italian Arias from " Turandot" "La Boheme" Belgium, The Netherlands
April 2012 Mimi, La Boheme in Italian Nyack College Opera Workshop
April 2011 Second Lady, Die zauber flote in German Nyack College Opera Workshop
April 2007 Marguerite, Faust in Russian N. Novgorod Glinka Conservatory Opera Hall
May 2006 Barbarina, Le Nozze di Figaro in Italian Opera theater of Kremlin Palace in Russia
April 2016, "360 Degree" Qian Ye art exhibition in Nyack, NY
Sept 2016, Ms Ye is invited to paint in 2016 Global Mural Conference