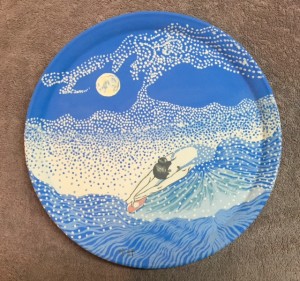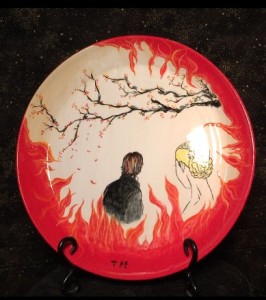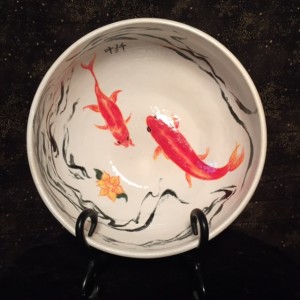 "望穿秋水",in remembrance of "Madama Butterfly".
I could not find an English name for it. So, I used a Chinese idiom to name it. "望穿秋水", it expresses that someone has waited for a person for so long, years…seasons… Art speaks its own language!
"She looks at the mountains and misses the person she loves deeply. Leaves re falling…quietness is fulfilled into the atmosphere. Passion and love are rising in her heart! She never loses it till the end."
– Remembering of Puccini's Opera "Madama Butterfly".
https://www.facebook.com/qian.ye.31/videos/vb.100000238470616/1095739677110638/?type=3&theater
Give thanks to Michael Ferris. www.ajourneytothepottershouse.com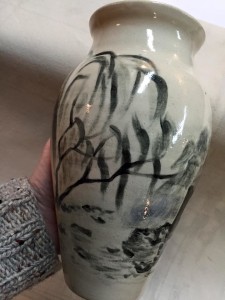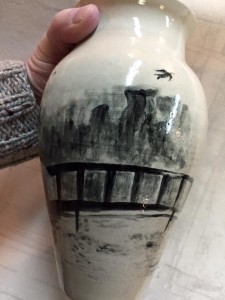 "无声胜有声".
This Chinese idiom expresses "the silence is better than the words".
He looks at the bridge, tree, mountains, and birds with his peaceful silence. "When can I see my dear one? Is she looking at the mountains and thinking of me? Let the wind and leaves carry my heart to her" The distance can't take the miss away.
https://www.facebook.com/qian.ye.31/videos/vb.100000238470616/1126368207381118/?type=3&theater